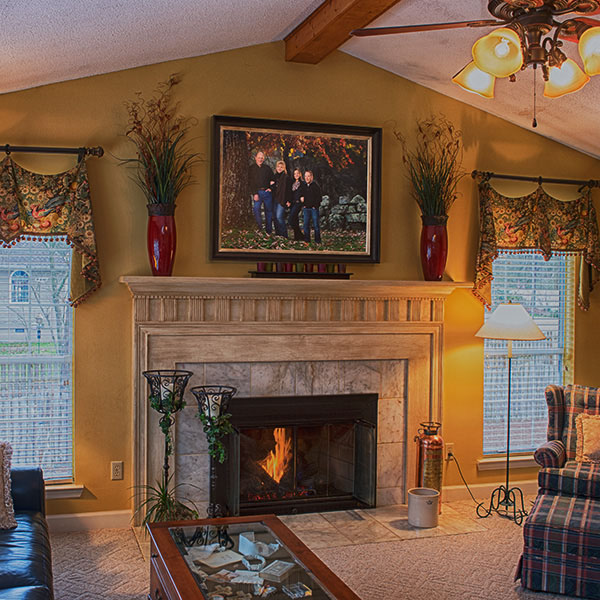 "We wanted an outdoor venue with the
beautiful fall colors for our family portrait. Brad drove around for hours looking for the perfect spot! Even though the weather was cold and cloudy on the day of the session, Brad was able to use his professional
expertise with lighting to make it look like a beautiful fall sunny day! It was a great experience!! "